Central Entomology Laboratory
Officer in Charge: Dr. Sheela, S., Scientist-E
Members and specialisation
 1. Sheela, S. (Scientist-E):  Formicidae, Chalcididae (Hymenoptera)
2. Dipanwita Das (Senior Zoological Assistant):  Mutillidae (Hymenoptera)
3. NabasriBasak (Senior Zoological Assistant):  Chalcididae (Hymenoptera)
4. Tapan Kumar Mondal (Senior Zoological Assistant)
5. Paromita Mandal (Laboratory Assistant): Formicidae (Hymenoptera)
6. Arnab Mandi (Office Attendant/MTS): Formicidae (Hymenoptera)
7. Raj Kishore Singh (Field Assistant)
8. SimranKumari (Field Attendant)
About the section
The National repository of Insect Types, hosting the collection of types from different parts of the world. We have a holding of13798 specimens of Types containing 5733 species of 22 orders on Insectsorders viz.  Diptera, Coleoptera, Lepidoptera, Hemiptera, Hymenoptera, Orthoptera, Mantodea, Phasmatodea, Thysanoptera, Dermaptera, Ephimeroptera, Odonata, Trichoptera, Neuroptera, Phthiraptera, PlecopteraThysanura, Dictyoptera, Embioptera, Siphonoptera, Strepsiptera and Psocoptera. 
In addition Central Entomology Laboratory deals with the day to day identifications. All the survey materials and specimens from other institutions/ individuals received for identification in ZSI are received in this section and distributed to the experts. Identification  reports on receipt, will be communicated to the concerned person through CEL section.
On going Annual Programmes in the section.
1. Exploration of Natural Enemies (predators and parasitoids) of tea pests of India with special emphasis on South and North East India – In collaboration with WGRC, Calicut.
2.Faunal Composition of Tropical Dry Deciduous Forest, Phase I: West Bengal
Formicidae and Chalcididae.
3.  Fauna of Agasthyamalai WLS: Formicidae.
4.  Fauna of Mookambika WLS: Formicidae, Chalcididae.
5. Faunal Diversity of Wildlife Sanctuaries of West Bengal: Formicidae
6.  Faunal Diversity of Bihar Invertebrates, Part- II: Formicidae.
7.  Fauna of Deccan Peninsula: Formicidae, Chalcididae.
8.  Grassland Ecosystem: Faunal Diversity of Temperate and Alpine Grasslands of the Himalaya: Phase-1: (H.P.): Formicidae.
9. Faunal Diversity of Manas National Park: Formicidae and Chalcididae.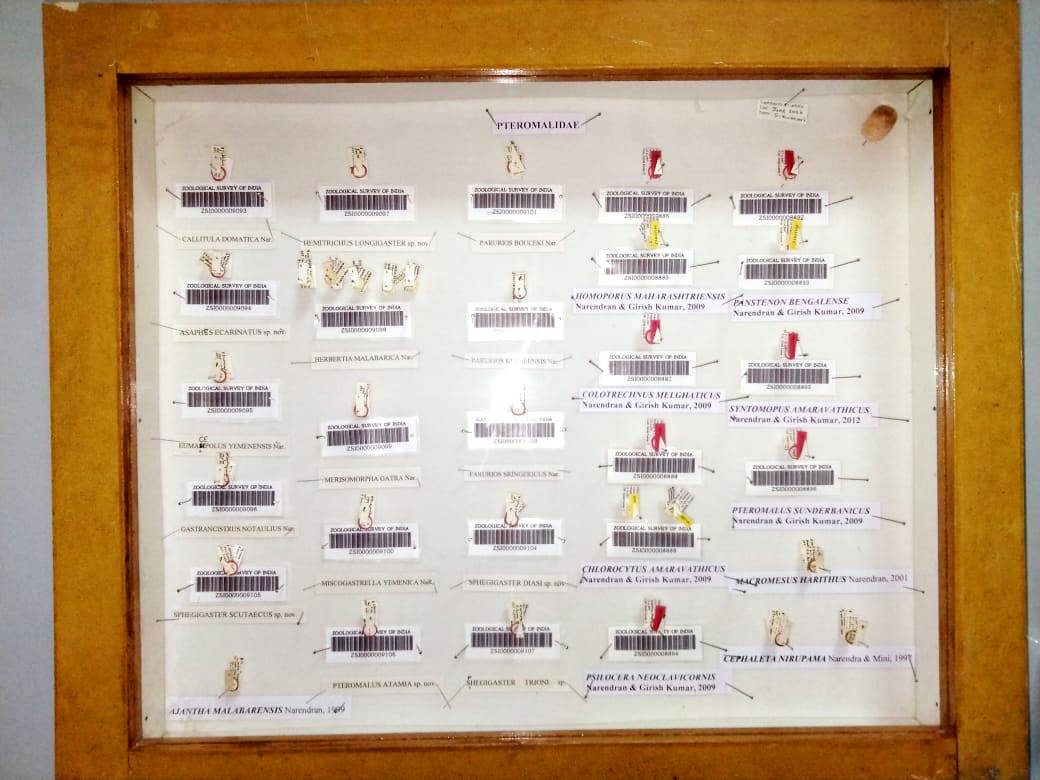 Preservation of TYPE specimens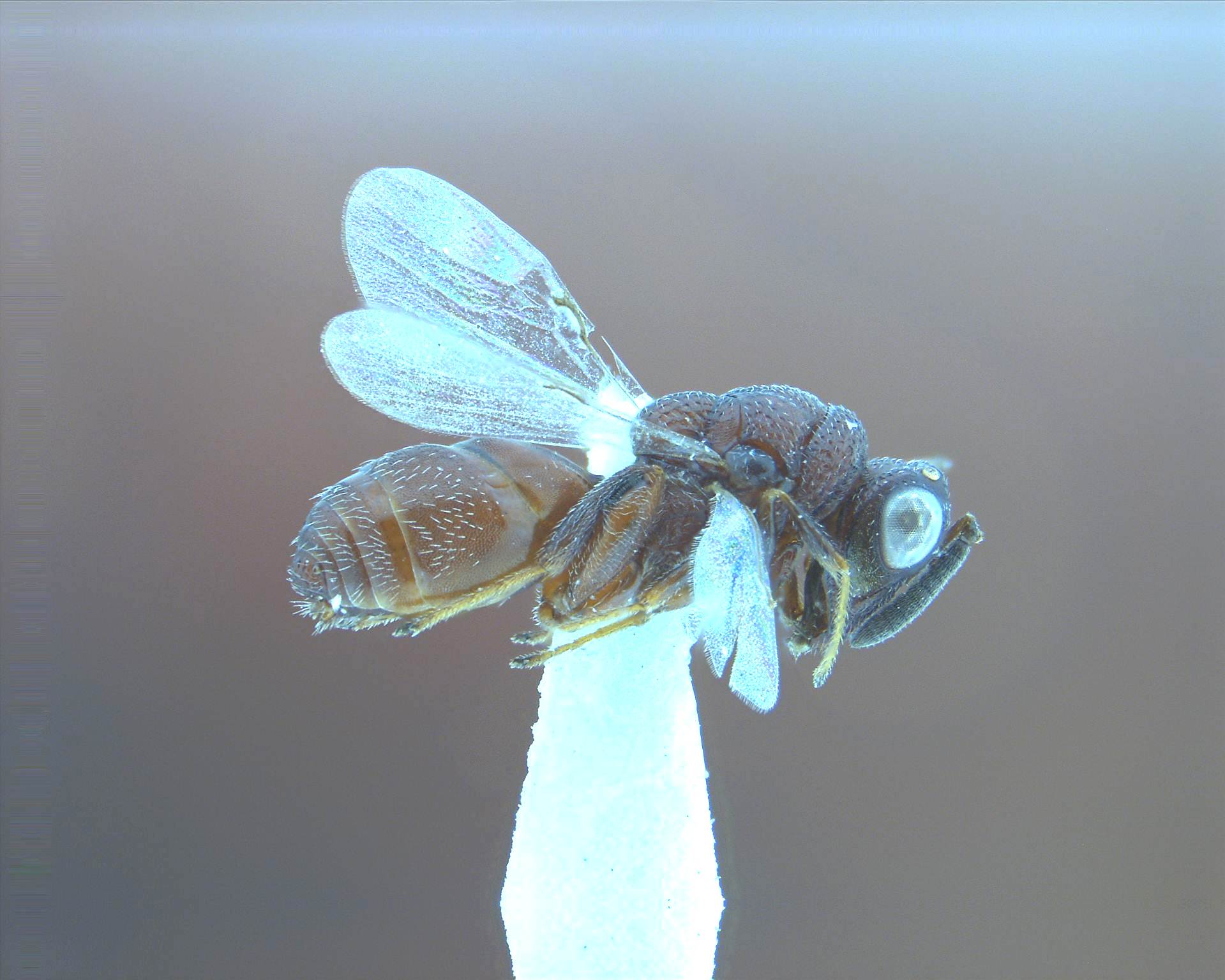 Tropimeris monodonBoucek, 1958 (Hymenoptera: Chalcididae)